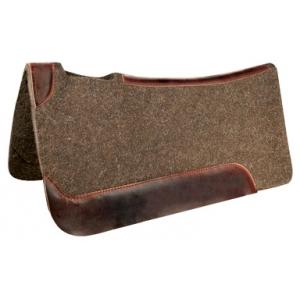 Reinsman Wool Felt Contour Pad (35707)
This wool contour pad is made with dark brown wool felt. Wool provides excellent shock protection. It will naturally wick away more moisture, release heat build up, breathe for a cooler ride, and is quick drying after use. The wool conforms to the horse's back resulting in less slippage. The contour shape provides a better fit for horses with more pronounced withers or more sway to their back and allows the saddle to fit properly. We use heavy oiled grain out leathers which result in less cracking and drying out. This pad is ideal for high performance, arena work, ranch work, and trail riding.
Size: 31" x 30" x 1"
---
We Also Recommend
---